About Sarita Kamat Designs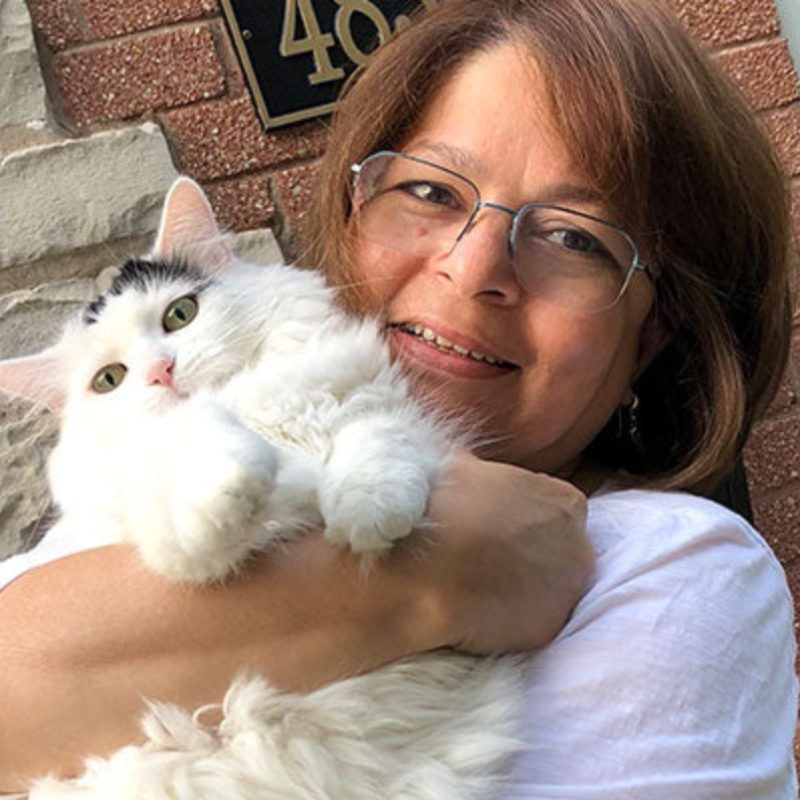 Meet the artist
Sarita Kamat was born and raised in Belgaum, India and lived in Mumbai, India with her husband Salil and children Varun and Riya. She moved to the U.S. in 2002 with her family.
Sarita Kamat is inspired by nature, animals and people around her.  The artist works with multiple mediums and forms of art and her work reflects that. She is skilled in various mediums and art forms which includes alcohol inks, acrylics and watercolors and also creates hand-painted glass and gemstone jewelry. Her art has found a place in many homes and has gained a loyal collector base. Her jewelry pieces are simple, elegant, delicate and can be worn on casual and formal occasions.
"Nature is not only all that is visible to the eye… it also includes the inner pictures of the soul." - Edvard Munch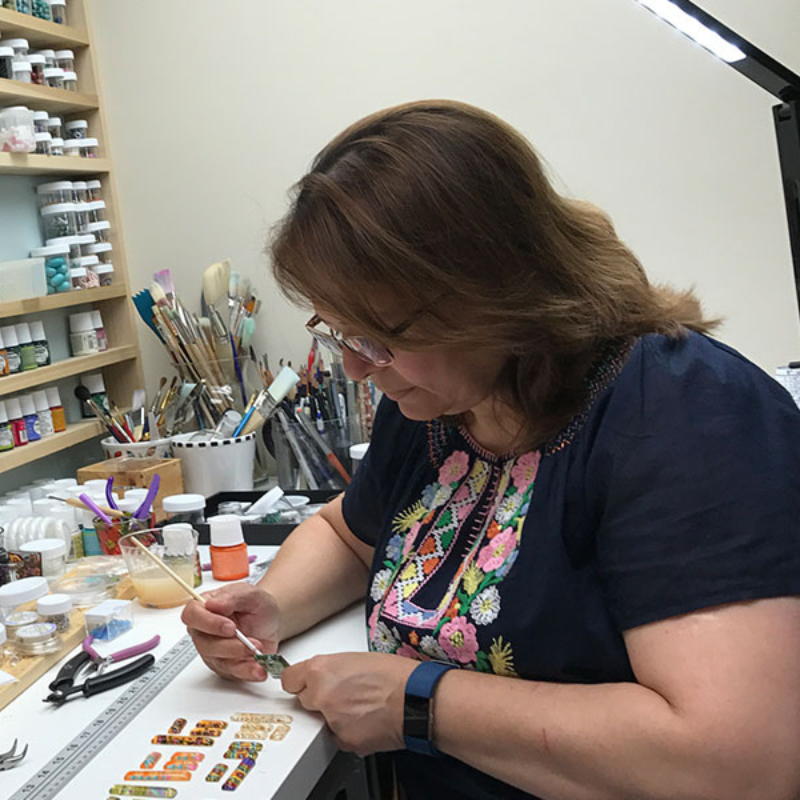 Recognized for her capabilities
Sarita's art has been selected in juried shows at The Evanston Art Center- Evanston, IL, Las Laguna Art Gallery - CA, Peddie & Fish Artist Collective - Madison, IN.
She has participated in several art fairs over the years and is a Co-founder at Artem Pop Up Gallery, in Evanston, Illinois, where apart from her own work, the gallery serves as a platform to showcase the work of local and regional artists. Sarita's art is also showcased at Creative Co-working Gallery in Evanston, Illinois. 
Sarita has a Bachelor's in Accounting and a PG Diploma in Business Management. She is mostly a self taught artist. 
A message from Sarita
"Art has always been my true calling—I've been experimenting with colors and an array of materials and mediums my whole life. I especially love working with watercolors and acrylics. Back home in India, I initially pursued accounting and business management, before going to Art School and from there—running a boutique. After moving to the USA, I explored glass paints and began creating hand painted glassware and wall art. This led to my accidental love for creating hand painted glass jewelry.
I use art to share my love of nature by painting flowers, birds, and landscapes. Just as nature is varied so are my artistic techniques and tools. I love exploring new creative mediums to share my vision. By choosing colors that evoke emotion for topics that are universal to the hearts of all people, I hope to spread the warmth of love I feel for our planet and its people."
Shop Hand Painted Glass Pendants